Limassol is a heavenly destination to be discovered!
Experience the local Easter traditions, spend time with those you love and enjoy the modern comforts Limassol offers. With a wide variety of choices for all tastes and budgets, the Easter period is an excellent time to sick a memorable holiday.
Don't miss the opportunity to take long walks along the seafront walking path, relax in one of the picturesque coffee shops with views of the Mediterranean, spend precious time with your family enjoying activities, visiting Limassol's points of interest, exploring the countryside and meeting locals who will gladly share information about the island's traditions during the Easter period.
And of course a visitor in the Limassol region will experience the region's vibrant spirit and love for quality entertainment, gastronomy and wine. Numerous restaurants, traditional taverns, venues with live music, beach bars, clubs, pubs and coffee shops, from seafront to inland, offer countless entertainment choices.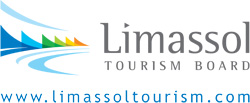 The Limassol Tourism Board is the official tourism body for the Limassol region. We specialize in promoting Limassol and its further development in terms of tourism infrastructure.