The Limassol Marathon GSO has been elected by MyNextRun users as the Best International Marathon in Europe for 2015! The increasing year-on-year success of the Limassol Marathon makes us really proud and very eager to work even harder for the next one!
A great athletic gathering, growing incredibly fast in the last few years, with more than 10,000 participants from all corners of the world in last year's race, sharing their love for running and life! We invite you to become part of this energy burst and join in the 2016 race on the 10th of April! The spectacular spring weather, the calm Mediterranean waters and the smiles on the faces of the thousands of people that participate in the race or just watch the Marathon and encourage the athletes, always make the day a glorious one!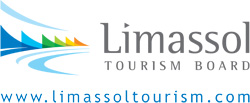 The Limassol Tourism Board is the official tourism body for the Limassol region. We specialize in promoting Limassol and its further development in terms of tourism infrastructure.