Limassol, as a port that welcomes more than 200,000 visitors every year arriving in luxurious cruise ships, is constantly improving its infrastructure.
A New Passengers' Reception Area is currently under construction and is expected to give greater value to the visitor's experience. The project is expected to be completed in September 2015. The importance of this project, beyond the practical and operational efficiency that will be aimed, is that it will contribute to a more positive first impression for Limassol as a destination and Cyprus in general.
Also aiming at offering a memorable first impression to visitors, the local authorities and the Limassol Tourism Board are organizing every year a number of 'Welcome' events upon the arrival of cruise ships. These events are a wonderful opportunity for visitors to get in touch with local culture, be entertained with Cypriot folklore music and dances and taste the local drinks (Coummandaria and Zivania) as well as local delicacies.
The events take place at the Limassol Medieval Castle square, a few minutes away from the Limassol Port by shuttle or by town bus number 30. Adjacent to the Medieval Castle is the Old Town which is an interesting area to visit and explore!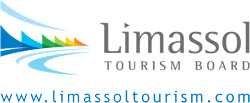 The Limassol Tourism Board is the official tourism body for the Limassol region. We specialize in promoting Limassol and its further development in terms of tourism infrastructure.