Located in the Lemesos district, the beautiful village of Pissuri is built on a green hillside, just 3 km from Cape Aspro, and affords stunning views of both mountain and sea. Pissouri is just 30 km from Lemesos town, and can be reached by following the A6 route, or by following the B6 route.
There are various theories on the origins of the village's name, including the belief that it is derived from the resin ('pissa') that comes from pitch pine, and was produced in the area during the Byzantine and Frankish period. It was originally known as 'Piseeri', and is also referred to as 'Pisuri' on old maps.
The village was once a small port from where carobs were exported during Medieval times, and its stone-built carob warehouses have been preserved and converted into restaurants and residences. Nowadays it is known locally for its Halloumi cheese, and also for its small, sweet and seedless green grapes - Sultanina.
Every September, a celebration is held in honour of Agios Andreas, whilst other annual summer and Easter events are held both in the village square and the open-air amphitheatre.
The beach area of Pissouri Bay has developed into a popular tourist resort, and offers the opportunity to enjoy water sports and hiking on its picturesque coast of fine golden sands, multicoloured small pebbles, and crystal-clear seawaters. Its naturally beautiful surroundings include the spectacular white cliffs of Cape Aspro (Cape 'white' in Greek), and there are five public footpaths for easy access and exploration of the area.
The resort also has a large variety of accommodation, including luxury, high-end hotels, a host of restaurants serving a selection of cuisines, as well as an array of shops.
Pissouri Bay is also a particular favourite with the locals, who tend to visit the resort during the high summer season, whilst the village is popular all-year-round.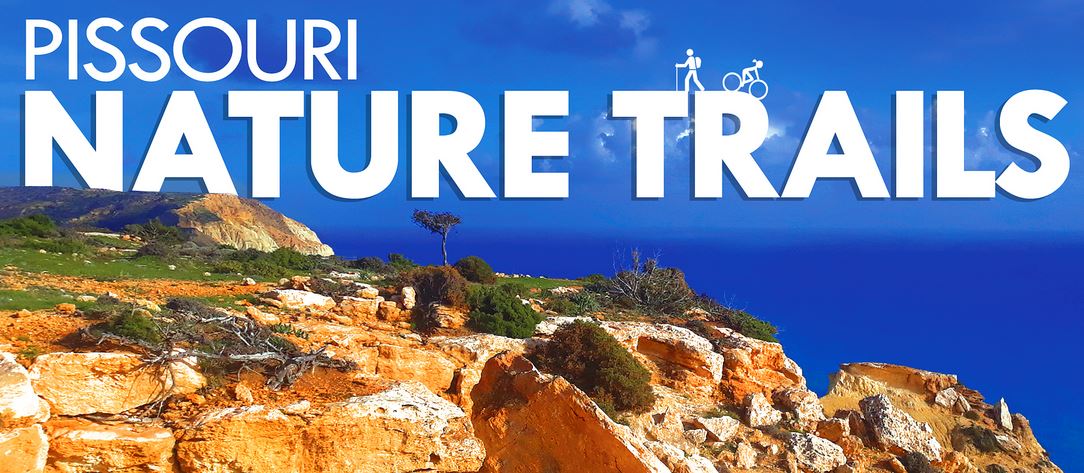 Pissouri Natural Trails: https://www.chooseyourcyprus.com/pissouri-nature-trails.html