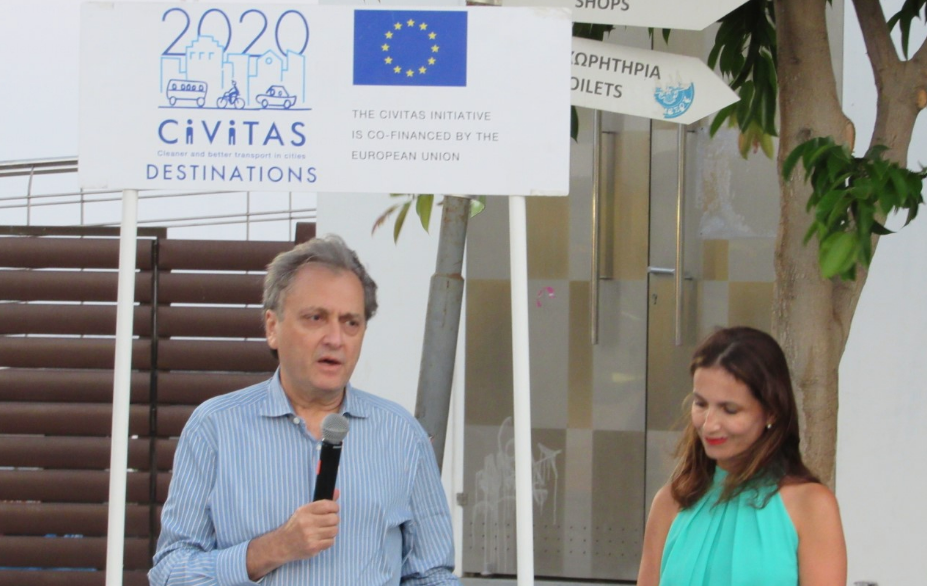 In the context of the European Program Civitas Destinations, and as a replication activity, Limassol Tourism Company organized a poster competition among primary schools of Limassol region with the theme "I travel by bus" and with a total of 40 talented young artists participated.
On Thursday 17th of September 2020, the award ceremony took place and 80 people have been attended. Young students received their awards such as participation certificates and gifts. Students were very enthusiastic and expressed their interest for participating in more activities in the coming future.
Similarly, an exhibition has been organised in Limassol old port, with the twenty posters of the young artists, and will last until 15th of October 2020. Residents and tourists will have the opportunity to visit the Poster exhibition and admire the creations of young students
Also, on Friday 18th of September 2020, a night ride in Limassol's city centre, has been organized with more than hundred participants, in collaboration with Next Bike Cyprus, that offered bicycles to all people interested to experience a night ride by bicycle and explore the city.
All the activities have been organized and implemented within the framework of European Mobility Week 2020